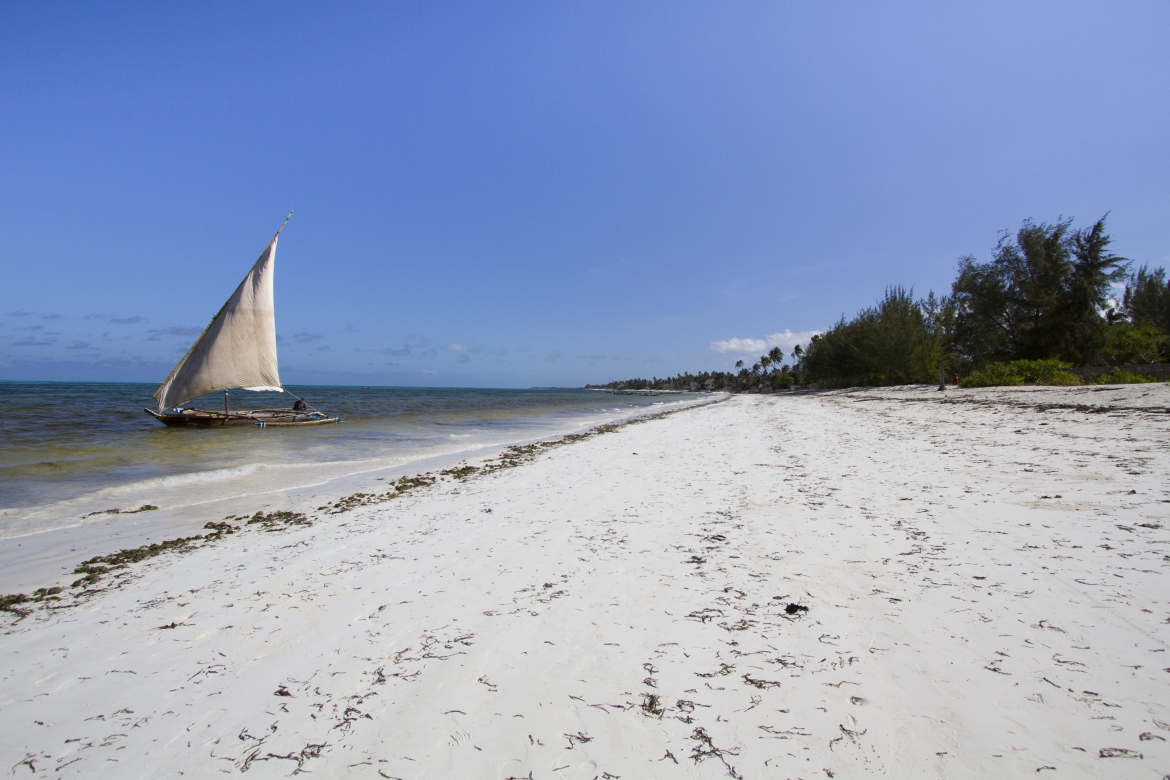 The best beaches in Zanzibar
A real natural paradise, Zanzibar is a pearl nestled in the Indian Ocean, visited by a large number of tourists attracted by its stunning scenery and wonderful white beaches that make this archipelago an endless postcard. Among the most beautiful beaches of Zanzibar and the whole of Africa stands the outstanding beach of Nungwiat the far northern tip of the island, characterized by white sand and crystal clear waters. Also, the beachoffers a unique show, in fact, is the only point on the north-east of the island, where you can admire exceptional sunsets. The area is also famous for its youth and informal nightlife
Another wonderful beach of Zanzibar is Kiwengwa on the east coast. The beach is a beautiful and very long strip of white sand fringed by coconut palms and lapped by crystal-clear sea, where spending your days turns into a real pleasure. Equally stunning is the beach of Jambiani on the south coast, where our villa is located. Kite surfers love this beach and gather here! This beachstretches for several kilometers and is characterized by a fine white sand.


Another interesting locations is Bwejuu Beach, a fishing village on the southeastern coast of the island. The beach, very appreciated by those who practice snorkeling, is a pretty strip of spotless white sand.
Among other beaches in Zanzibar you can find: the secluded white beach of Matemwe, reached by a dirt road; Mangapwani beach, surrounded by beautiful flamboyant red fire trees; Uroa Bay, where you can meet giant tortoises; and the beach of Kizimkazi, where for a few dollars you can rent a boat and swim and dive in a sea surrounded by dozens of dolphins.