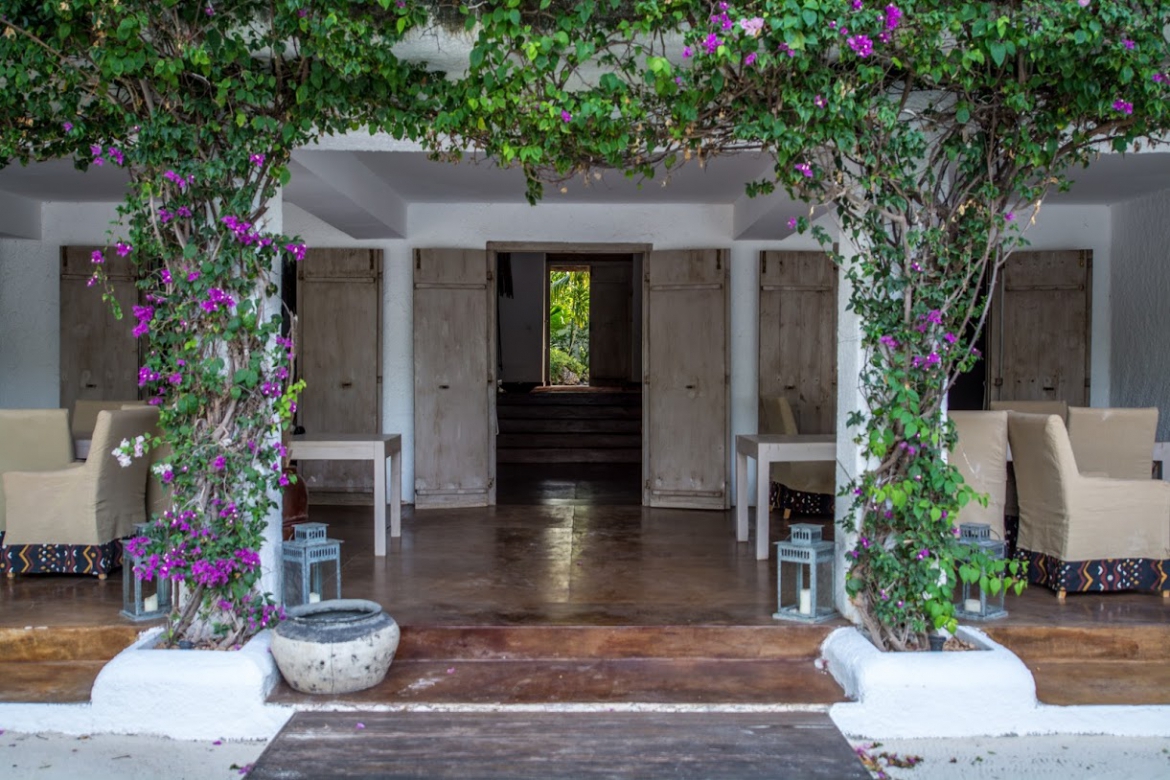 The boutique hotel Uzuri Villa, designed and built by Sandro Gurioli, an Italian designer , together with his wife Elga Giannini, with its three suites and three junior suites offers comfort, charm and relaxation in the heart of Zanzibar, surrounded by the beautiful beaches of the Indian Ocean.
Set up base at the Villa, and create your own Zanzibar adventure. Hotel staff will point you to the most beautiful beaches of Zanzibar and appealing nearby destinations. Indulge your senses with a romantic dinner or a relaxing massage directly on the beach.

Uzuri in Swahili means "wonder" .. because when you arrive, as it happened to us, you will be amazed by the landscape, by the villa, by the beach .. and your dream will begin.. a dream which can last from one day to infinity….

Prepare to relax and enjoy this beautiful island paradise. Prepare to be pampered. You'll appreciate the authentic yet refined furnishings and interiors of the Villa, food prepared with passion – all the comforts of a boutique hotel, tailored to your to preferences. We propose the simple luxury of listening to the sound of the sea, with no dress code other than bathing suits and bare feet from when you arrive until your departure. We will welcome you with familiarity and discretion, hoping that this place will remain in your heart forever.

The Villa is situated directly on the beach, on the outskirts of the fishing village of Jambiani. Built in 2013, it has 3 suites and 3 junior suites. Guests can take their meals or relax in a large living room on the ground floor facing the swimming pool and the beach. The grounds also feature a large private garden. The entire Villa or individual suites can be rented by the day or for extended stays. Completely built by local workers, incorporating African styles, materials and furnishings, the Villa's modern features will make you feel at ease although you are thousands of miles from home.

In case of emergencies, professional medical services are available for guests 24/7.